When I first got married my husband put a large box in the back of my car filled with all kinds of things I knew little or nothing about. The box has stayed there, in one form or another, for 24 years. As I would get in and out of my trunk or back-hatch and have to work around it, I would just roll my eyes. But sure enough, as the years passed I had need for almost all the things in the box at some point.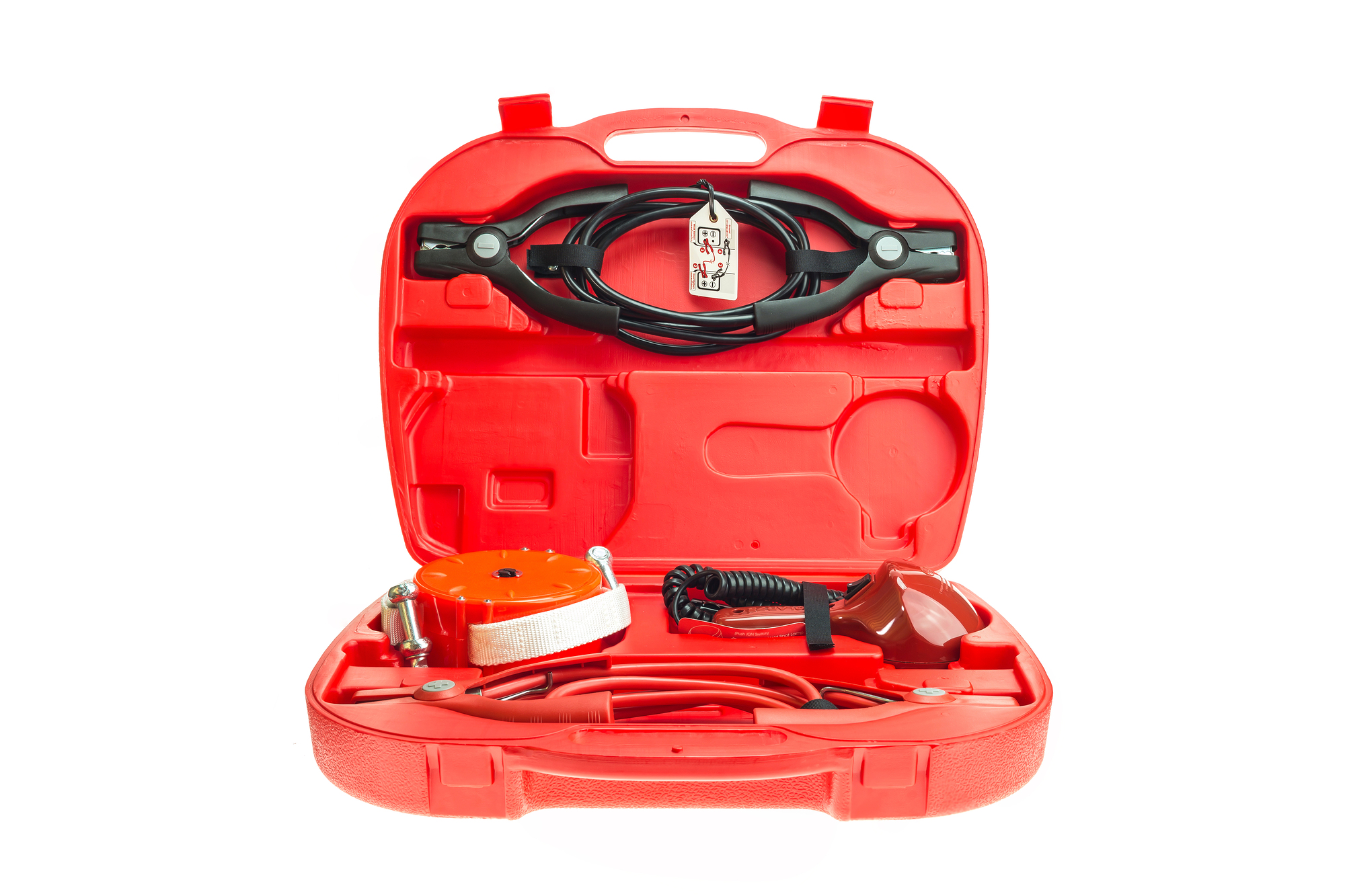 Now that my son is getting ready for college commuting, I think about what things he needs to have on his "box." I think that everyone might add some different things, but there is a baseline that we can all agree college bound kids need to have.
Jumper Cables—It is so easy for a battery to go dead. Here in the desert most don't last more than two or three years. You can't always count on a good neighbor motorist to have the cables either. Everyone needs their own set. I cannot even count how many times I have used these, even if it is just for other people's dead batteries.
Flat Tire Repair—This is an easy thing to overlook. The assumption is that if you get a flat you will just change the tire, but that isn't always possible. What if you are somewhere that changing a tire isn't really a feasible option? Or your spare turns out to be flat also? Or maybe you are me and haven't changed a tire in 30 years and probably cannot do it? No one wants to be stranded on the side of a road for hours for lack of a five dollar can of fix-a-flat.
Flashlight—Twice, twice mind you, I have been stuck on the side of the road trying to fix a tire problem in the dark without a flashlight! I do not recommend it, for the simple fact that you might try to make do with something else, like say a lighter, and burn your fingers. This simple tool can make the difference between 15 minutes or 3 hours on the side of the road.
Fire Extinguisher— I know this might sound a little odd and maybe you are thinking that it doesn't sound very safe either, but they do make extinguishers specifically for cars. Here in Arizona in the summer we have what the radio stations and traffic guys refer to as Carbecue's. It is better to have it and not need it than to need it and not have it. I have actually used mine.
First Aid Kit— This is obvious, right? So you can render aid to injured people, or fix yourself if you are injured.
Flares and/or Traffic Cones— Remember the tire you are changing on the side of the road because you don't have fix-a-flat? In the dark because you don't have a flashlight? It would be good to have cones or flares to put out so you don't get smashed into. There is no first aid kit in the world that will fix that.
I could really go on for days about the things it would be good to have, but there is only so much room in a trunk. You can order all this stuff off Amazon, or even get a ready made kit from AAA that includes some other things you might want also. The key then becomes making sure your student knows how to use it all. It may seem simple, but remember when you had to teach them that the stove was hot? They need to practice changing a tire and need to look through the first aid kit. They also need to know they need to be careful when they hook up jumper cables.
Seriously, you really need to be careful with that. I have done that too and I do not recommend it either. You might end up needing the fire extinguisher and first aid kit. You wont need the flares though.
Be there, no matter where they go. Have a student headed off to college? Read more stories from parents like me on http://www.betheremoments.com Join the conversation by using the hashtag.
Disclosure: This post was sponsored by Michelin but all our thoughts and opinions are our own.