There you are, planning perfect party games with your band of 20-somethings, and your mother phones up to announce that she and six of her best friends are coming to your baby shower. Instead of matching guests to old baby photos, you're going to have try to figure out which one of the drunken older ladies spiked the baby shower punch.
We get it. We've all been there.
If you can stop your meltdown for a few minutes, we'll let you in on a little secret. Those 40 and 50 year olds are going to give you the best baby shower gifts. No, not the totes adorbs all-white romper. Not the gorgeous monogrammed lace bib. Their gifts won't evoke any squees and coos at the party, but trust us, you'll be down on your knees thanking them later. Since we have walked the path already, we "old moms" know exactly what to give you to make your life easier (and better) once you've had your little bundle of joy.
Here are just a few of the baby shower gifts the 20 year olds won't give you, but we will:
1. A weeblock. Your childless gal pals might buy you that Coach diaper bag you've been eyeing, but we'll buy you something to help keep the wee out of your eyes. These ridiculously cute weeblocks from Sozo USA might seem weird when you open them, but when you avoid covering your blankets with a 4am golden shower, you'll be sending us all a silent thank you.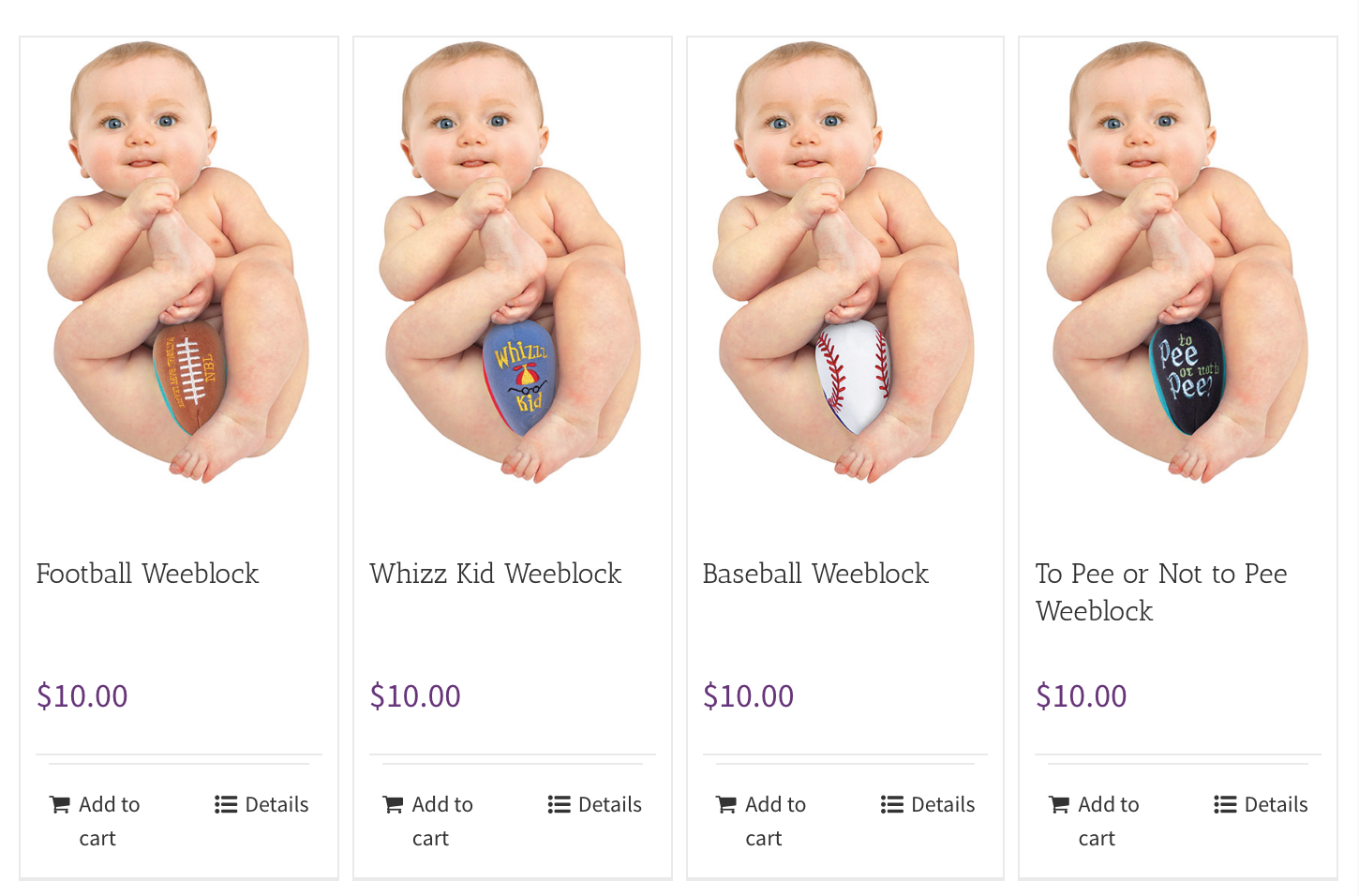 (C'mon….they are weirdly cute, right?)
2. Speaking of blankets…Yes, we might all give you one. And yes, we did that on purpose. We know from experience that kids spit-up on blankets. And pee on blankets. And your husband won't pay attention and he'll walk on the blanket. Before you know it, you'll have 8 blankets in the wash and you won't wonder anymore why we gave you a ten pack from Petite Namaste.
3. A little something for you. We thought that might catch your attention. Around the time you open the 15th onesie, you'll start to wonder if everyone's forgotten that you're the one doing all the work. We know, honey, we know. While it might seem like an odd gift for us to give you at the time, you'll thank us later for the Costco-size box of epsom salts, a few extra pairs of mesh underwear and the best nursing bra you'll ever own.
4. Last, but not least, a little something for later. When we bring out the seven-layer diaper cake, you'll wonder if we've gone mental. We have not. You'll soon learn that all of those diapers will barely last you a week. Not to worry! Just when you realize that you're going to need to take out a second mortgage to cover all of the diaper costs, you'll find that we hid a little liquid pain reliever in the middle.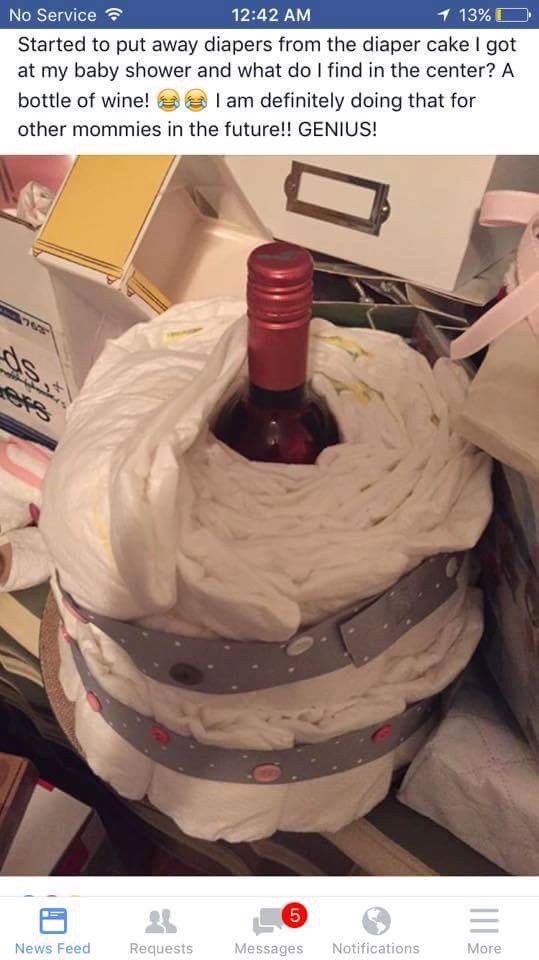 Pregnancy is hard, but it is a cake walk compared to what happens after the baby comes out. While those 20-somethings might be a great resource for cocktail recipes, they won't have the faintest clue how to tell roseola from diaper rash. Do yourself a favor and embrace all of those "older mom" friends your mother brings into you life. From crazy good gifts to midnight power talks to keep you off the proverbial parenting ledge, you'll soon be glad you've got the older mom gang on your speed dial.
And to help you manage this huge transition we have an AMAZING gift basket filled with treats! We have a code for a free YooToo nursing bra, a Baby Bundle from Sozo , and a burp cloth and bib set from Petite Namaste. Open to USA & Canada, over 18 years of age, excluding Quebec. EST value $100USD min.