One of my most treasured memories of childhood is something my kids will never experience. Actually, they can never experience it because it does not exist in its original incarnation anymore.
Saturday morning cartoons.
There was something brilliant in the idea of scheduling cartoons for first thing Saturday morning and no other time. We would get up while our parents would sleep in and we would feel so lazy for lying around for hours watching TV while they snoozed. It was how we learned to make breakfast! Ok, well, we didn't actually cook anything, but we did learn to pour cereal and not spill milk, and those are life skills too! The best times were when my brother would oversleep and I could pick whatever channel I wanted and he wasn't there to argue with me because he didn't want to watch Josie and The Pussycats!
We would hang out and laugh at the silly ones, like Scooby-Doo and The Flintstones. One of my personal favorites was Hong Kong Phooey and I can still sing the theme song to this day. Then there were the educational ones, like The Electric Company or Schoolhouse Rock. I actually learned the difference between adverbs and adjectives and all about conjunctions from Schoolhouse Rock (and I can sing that song too.)
But as someone who is now a parent, I can say that some of the best ones were the ones that wove an educational component in with the entertainment without us ever realizing it, like Fat Albert. (Need I point out that I can sing that theme song also?) There is such value in absorbing lessons while being entertained. I can personally attest to the fact that the things you learn stay with you for life.
My kids have had the experience of cartoons of all types, any day of the week, any time of the day, although for years they didn't know that. They have had the silly (still Scooby-Doo!), and the educational, but the best ones, the ones that are the most fun, are the ones that are a mix of both things. Education that is so much fun they don't realize it's education at all. After all, isn't that the holy grail of parenthood? Making learning fun?
For reasons I don't really understand, kids respond to animation in ways they don't to more traditional shows. It's like they know when it is geared towards them and all of a sudden their attention span starts to expand to previously unheard of levels. That's why slipping a little knowledge in there is such a great thing! But what if you are looking for new choices for your kids? Let's face it, there are only so many times you can hear "I'm the map, I'm the map…" before you start to lose it. Well, you are in luck.
Startoon is hosting a contest for animators to find Canada's next cartoon superstar!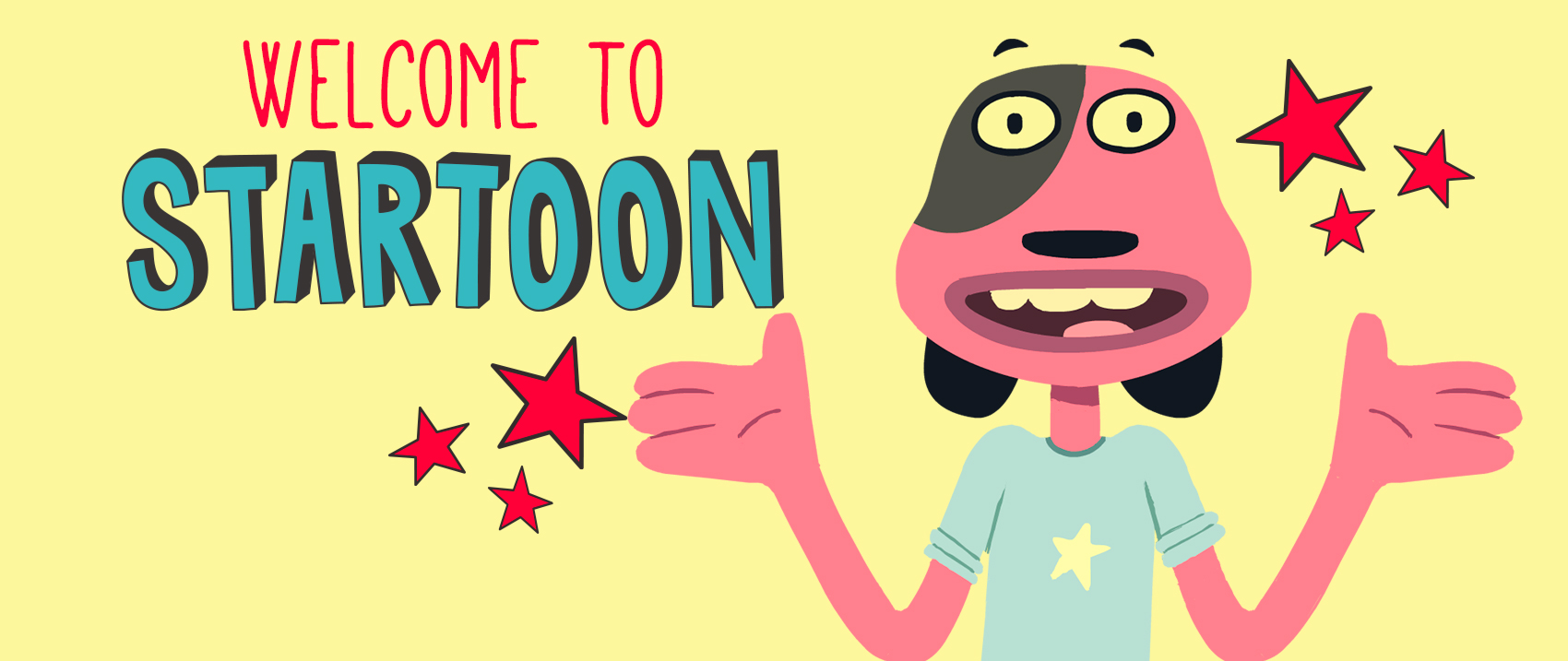 Worried that you can't draw? Don't be! That isn't the part you have to do. Your part is the easy part. You just go to the website at Startoon.ca and watch the very short videos and vote for your favorite. While you are at it, have your kids watch with you so they can pick their favorite. The cartoons are geared for kids 6 to 11 years old and are funny and still manage to slip in a life lesson or two!
The best part about this contest? Canada could get a new cartoon superstar that can put Calliou in his place, and that really makes it worth it, doesn't it?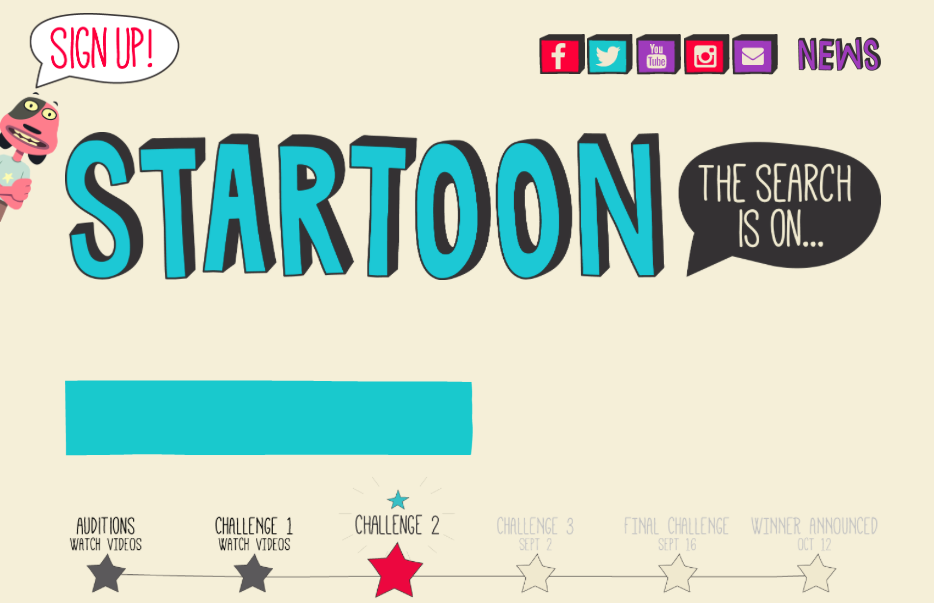 The list is down to the FINAL TEN this week and we need YOUR help to pick Canada's NEXT cartoon character. Think of the power you have in deciding the fate of our children's viewing habits for the next few years!
And for those of you online THIS THURSDAY AUGUST 1, 11:00-11:30AM EST, join their LIVE facebook chat where they announce the TOP TEN finalists and you will have a chance to chat with the team!